Techno Mage
Posts: 564
Joined: 05 Feb 2007, 17:58
Location: VANCOUVER, B.C.
29 Jun 2012, 02:03
Some of you may remember me from the old forum where I did postings on LED watches, specifically the HP-01. Well I thought I would share some Seiko restorations that I have completed over the years.
Some of the images do not show a digital display only because a battery was not installed. All these watches were picked up as-is in sad shape. Fortunately my job (pilot) allows me to visit different countries and visit Seiko parts supply houses where I have been able to source parts. In some case, complete NOS cases have been secured as well as modules, parts of modules and etc. Case restoration and movement diassembly have been done by me. Nice hobby! All gaskets including pusher gaskets replaced, new crystals installed when needed and full case refurbishments. Modules completely disassembled and cleaned.
I hope you enjoy the pictures as much as I had fun restoring the watches. Meanwhile, the hunt continues!!!
Cheers, Geoff
This one was my first digital watch and was a birthday gift in 1977. Case restored lately as well as new crystal installed.
My favourite Digi-Ani watch! Have three all in NOS condition now.
Two of these, fun watches but the dot matrix display is not as dark as the dedicated LCD segmented displays.
Well, had to add the CASIO as it is a cool watch (restored three of these with new crystals and pushers.)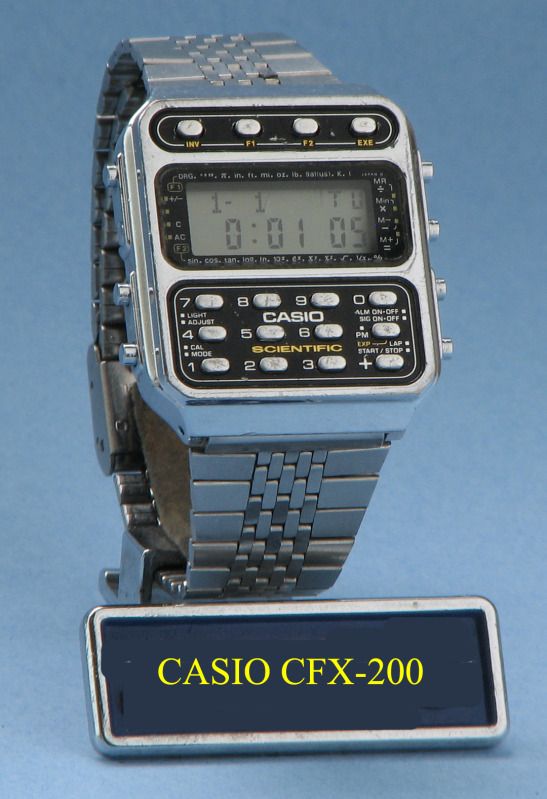 Back to the Seikos and calculators. NOS case and pushers, and crystal.
Four of these restored, including the pushers pens they supplied with the watch:
Three of these all with different coloured bezels.
The astronauts are all recent aquisitions. Inititially I had asked for two new crystals from a supplier. He went to the backroom and arrived saying: "no crystals in stock, but would two NOS cases be okay!!!" Sold them to me for the cost of the crystals. I also have two restored cases now awaiting some donor modules!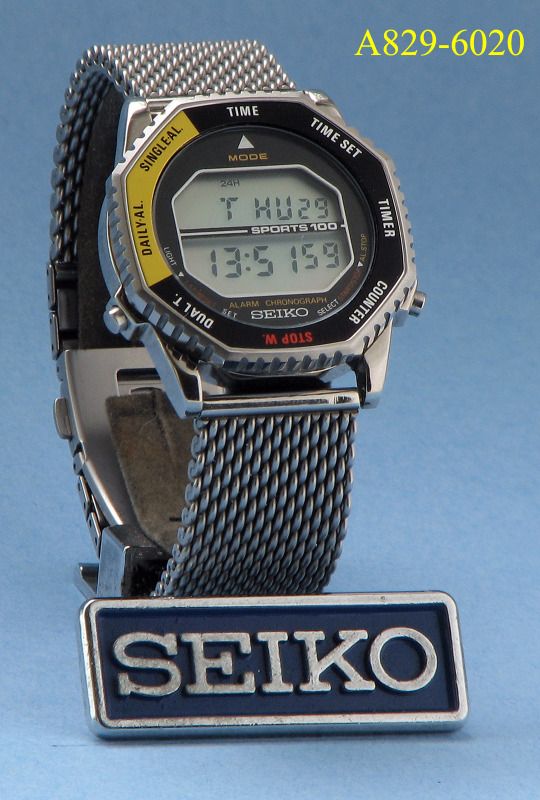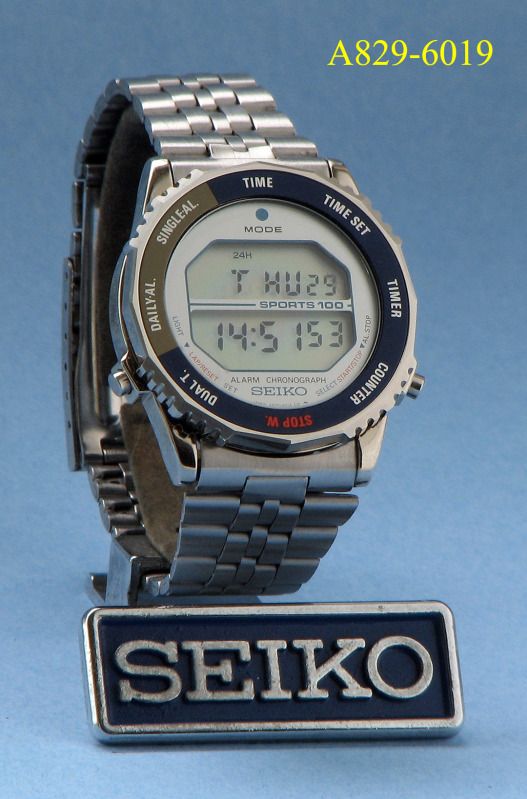 Of course one must have the sailing watch. This one got a case restoration, new crystal and new bezel insert.
What collection would not be complete without the 'running man'. Here are two versions.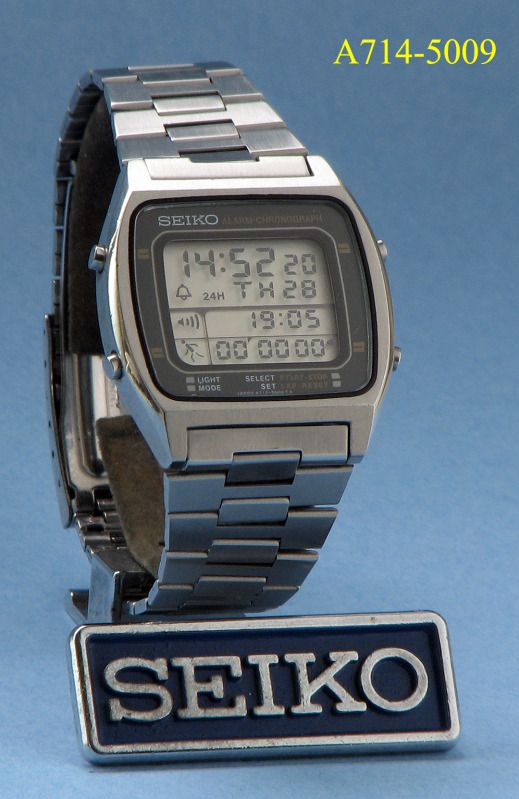 Being a pilot I need the world timers of course including a NOS dual display found in its box in the window of a watch/jewelry store collecting dust in the front window. Paid $20 for it as the jeweller thought it would never work again as it sat there from the 80's until 2009! A battery powered it up immediately! Unfortunately I do not currently have a battery for it when I took these pictures ;-(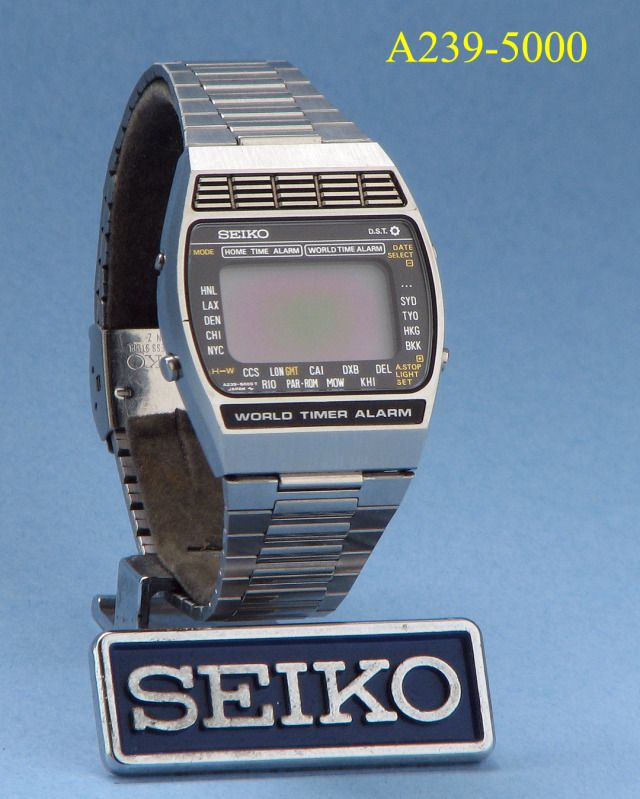 Heres the earlier alarm version minus the world map display, two of these in the collection.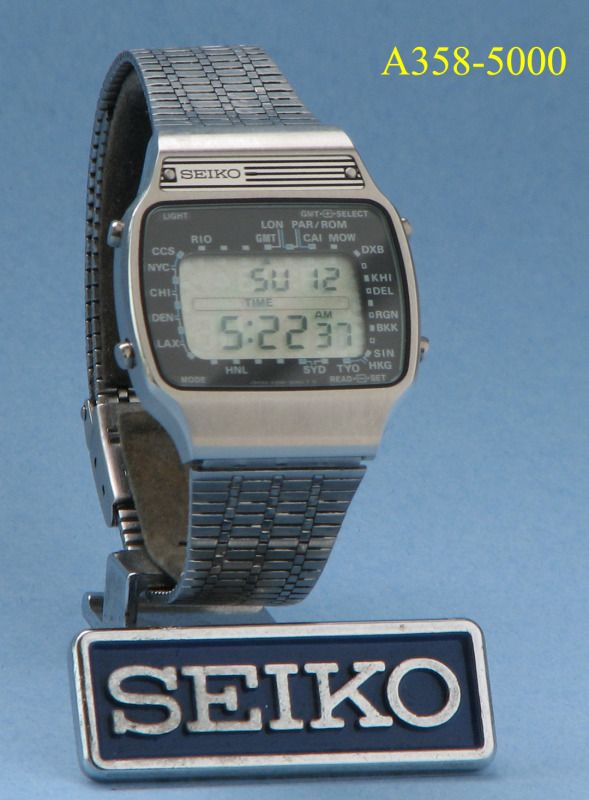 And the PAN AM version (three all in NOS) with new crystal and case restoration.
Some really early chronograph models found in thrift stores and all with new crystals and case restorations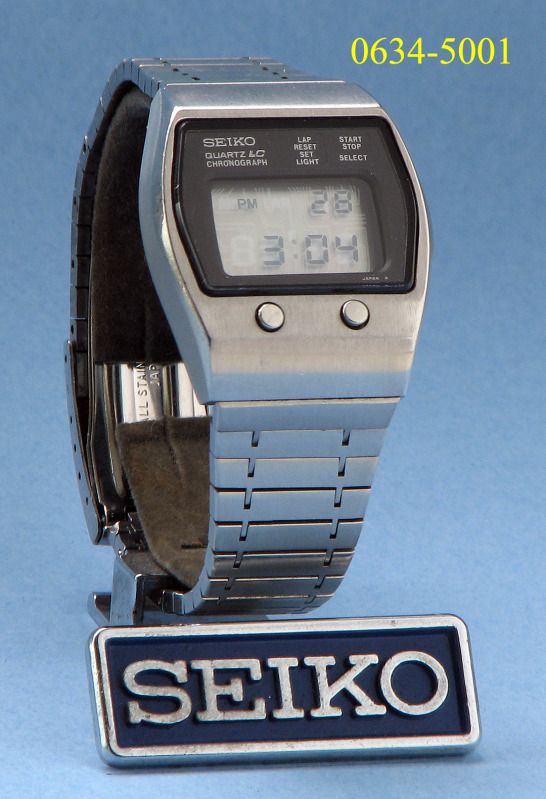 An early time only.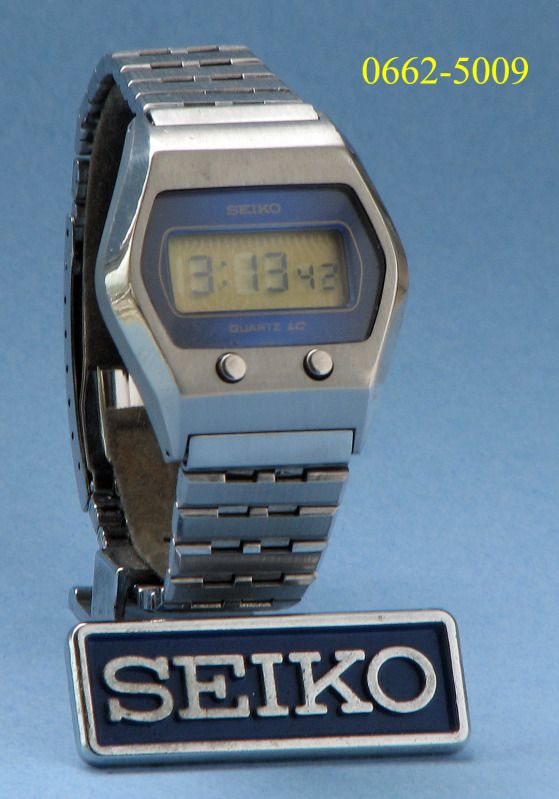 And my only stem driven watch, and with two time zones!
A gorgeous twin timer. Nice thing about this timer as it countsdown from 19 hours as well as counting up to 19 hours. Great for the long haul flights I do out of Vancouver to Sydney or Hong Kong.
And Dad gave me his for restoration.