Wizard
Posts: 289
Joined: 14 Oct 2008, 18:19
Location: Wpg, Mb. Canada
27 Oct 2009, 00:34
Hello all,
I have to give credit where credit is due. This was an idea that Ed (retroleds) came up with originally and I just kinda stole the ball and ran with it.
I purchased a stainless steel Date/Command on Ebay under the assumption that it was working. It was not. So now I have a dead module (which will be sent off to be fixed or become a hybrid), and a half decent case w/a crappy non-original bracelet. What to do???
First, I wanted a different look to the case, so I darkened it and gave it an "industrial" look: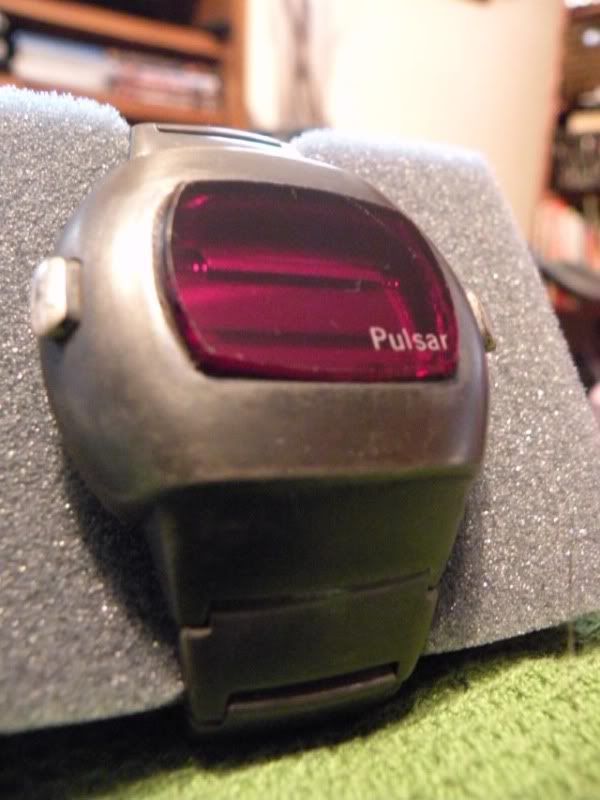 Although the band looks original, it's not. I took it off one of my Space/Time Pulsar look-a-likes. I just replaced the clasp with an original Pulsar one.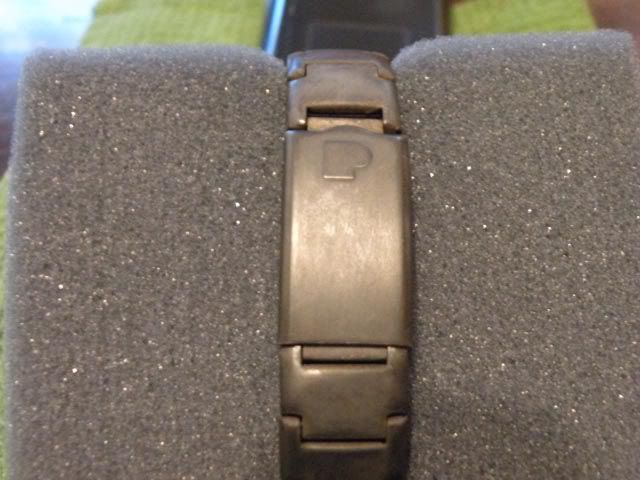 Now, I wanted a newer module to put into this case, but all the generic Chinese ones were well, crap. So I used the OLED out of a DKNY 1368 watch that I bought on Ebay for cheap. This is where I stole the idea from Ed. Thankfully, he was more than willing to help and gave me some tips on what to do. I used some old Pulsar reed switches from a completely destroyed module to graft onto the board. I had to glue the module togther since it's all snap fit. I took it apart once and had to figure out how to put it back together. I also needed to grind the corners down to fit the case. Here's the results: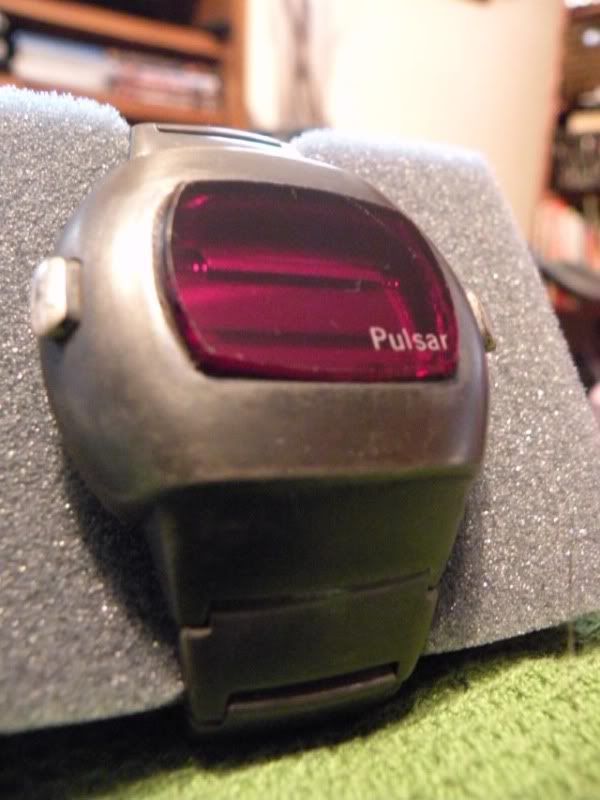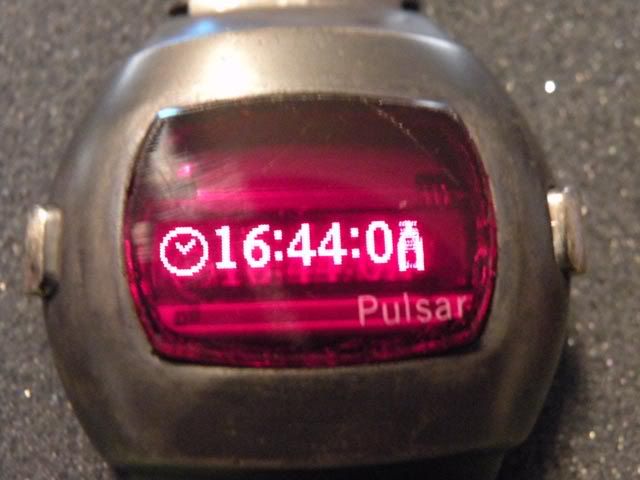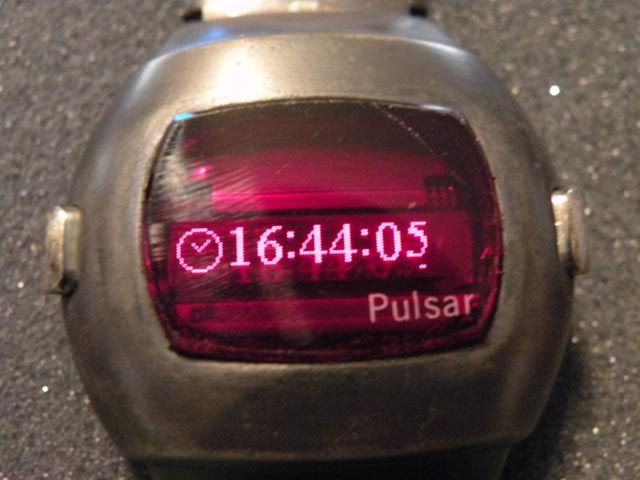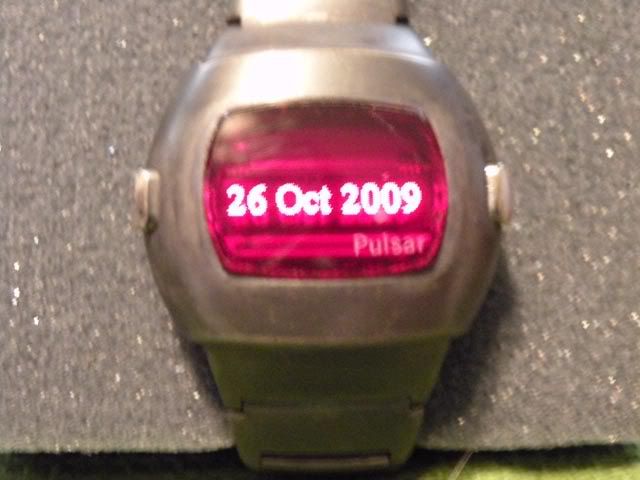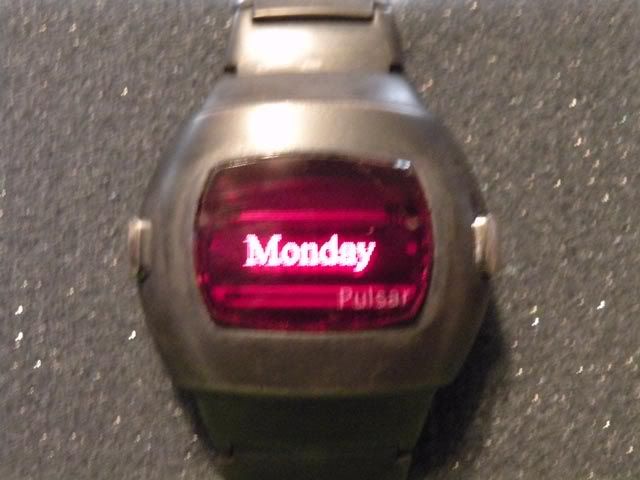 All in all it turned out pretty good. The hardest part was soldering the reeds to the board. I broke one of them doing that. Also getting the reed the right distance away was tricky. I had to move the switch millimeters to find the sweet spot for both sides. The piezo alarm is currently not working, although I had it working outsided of the case. I will look into that. But now I have a vintage watch with a modern module.
Last edited by
Sully008
on 29 Oct 2009, 16:48, edited 2 times in total.