05 Dec 2012, 14:41
After five days of anxious waiting, this morning, at 11 'o clock, I heard the doorbell ringing.
It's the mailman.
"Hello, there's a package to sign!"
The excitement for the arrival of my new little baby makes me euphoric.
"Ok, I'm coming!"
I went down, picked up the package -perhaps one of the smallest ones I've ever seen after the one of the Pulsar P2- and I go back at home with the same excitement that has a child in when unboxes his Christmas gift.
But first, there is a ritual to follow, the "Unboxing."
I use my trusted scissors, and gently start to open the small package, which contains the small Accurist I have "adopted." The little creature is ticking, wrapped in several layers of wrapping paper, and after cutting the tape wrapped around the box of an old pair of eyeglasses, which contains the watch, here's the creature, wrapped in paper.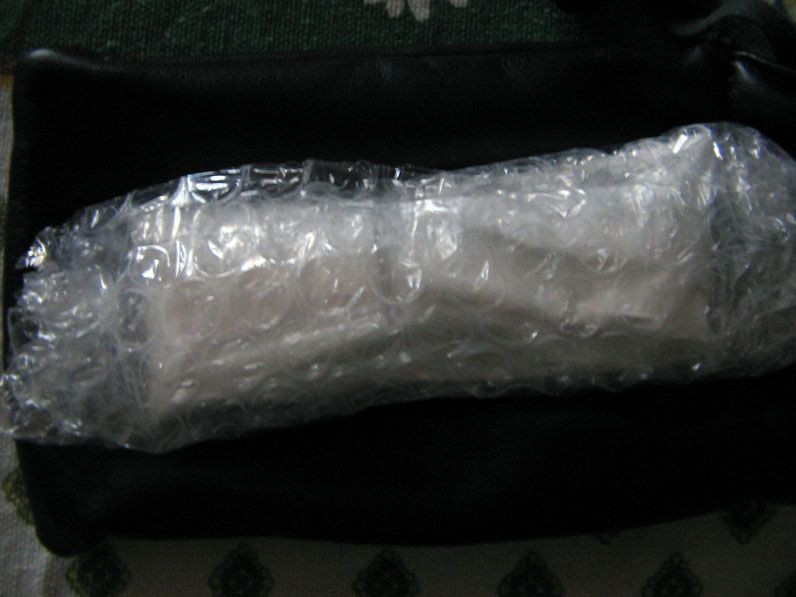 "Well, surely the packaging was well made!"
I said to myself.
And now comes the fun part. Slowly and with almost surgical precision, I've cut the tape that wraps the watch, that gets uncovered in front of me.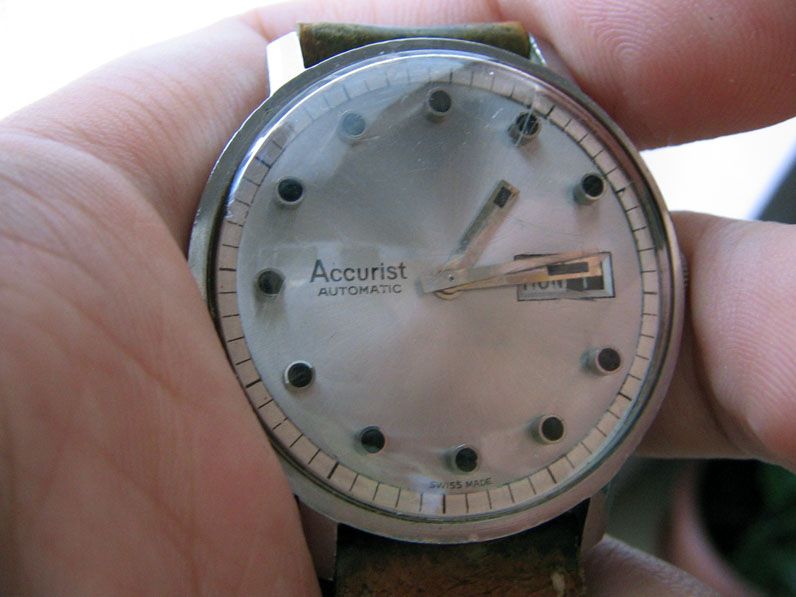 The creature that I have adopted is here. And is happy to be in a new home, adopted by a person who can finally give him the love he deserves. He ticks loud, "Tick tick tick tick tick tick", proving its vitality, and how much he wants to do his duty. To make it adapt to the new environment, I wound the crown 20-25 times, and then I've shaken it for a minute.
I set the time and date, I proceeded to clean his steel body, his leather "dress", (a very old one, that will be replaced soon), I perfumed and disinfected the strap, and now is ready to be put on the wrist. His heart pounds fast, and I can feel the rotation of its rotor, spinning with a cheerful crickety sound when I move my wrist. Inside this Accurist beats a Swiss heart: an 21 jewels ETA 2780.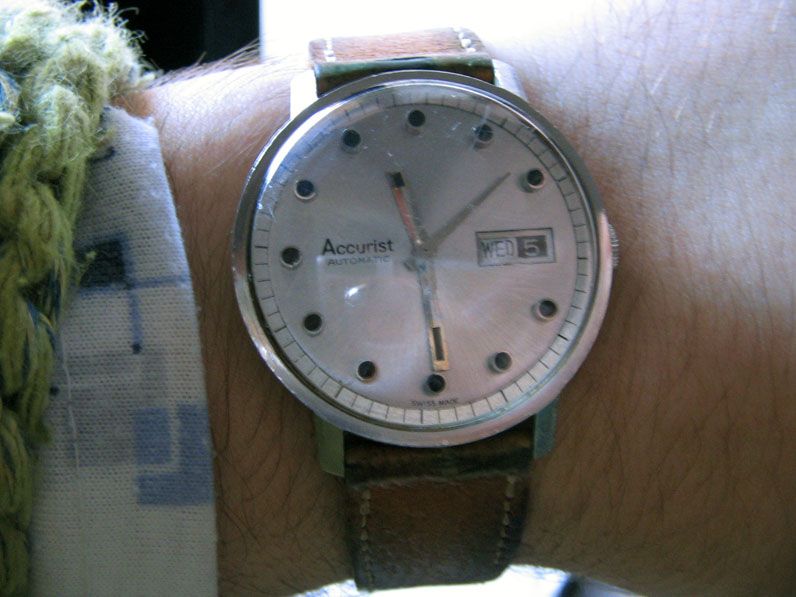 I also reduced the scratches on his glass with an old granny's remedy: a bit of toothpaste smeared on the acrylic glass, then I put some water in order to make it wet, and I've repolished the glass with a soft cloth. Now it's perfect. I have it on my wrist right now, and it's extremely accurate. We'll see if it'll keep its accuracy the whole day. At the moment, the only things that the watchmaker will have to do will be a replacement of the strap, and a realignment of the O-ring with minute scale, which as you can see in the pictures, hasn't been mounted straight.
I love it! :D