Member
Posts: 22
Joined: 22 Mar 2013, 05:45
19 Apr 2013, 04:59
Love my Ventura Sigma, and will no doubt get the MGS version sooner or later... but my liking for Ventura started with my loved V-matic chronometer. I was looking for a clean, simple watch and this is exactly what I wanted - and the case and bracelet is in a hardened titanium, nice weight and very comfortable. Seemingly i scratch a watch within the first day of ownership, but the Ventura Titanox is excellent and unscratched.
In fact, it was the sight of the Sigma's in the watch display that caught my eye, and only then spotted the V-matic chronograph which led me to order this...
lovely Titanium colour and love the unusual titanium dot covering the centre of face.. the date has one dot above number for the 10's, 2 dots for the 20's etc
you can see the unusual conical shape in this view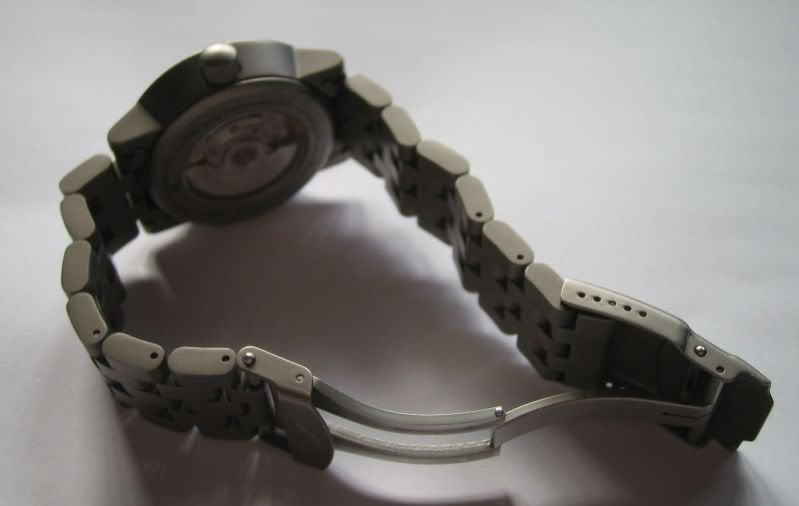 The ladies version was also available and on sale, so got that at the same time...
apologies for poor colour quality on this pic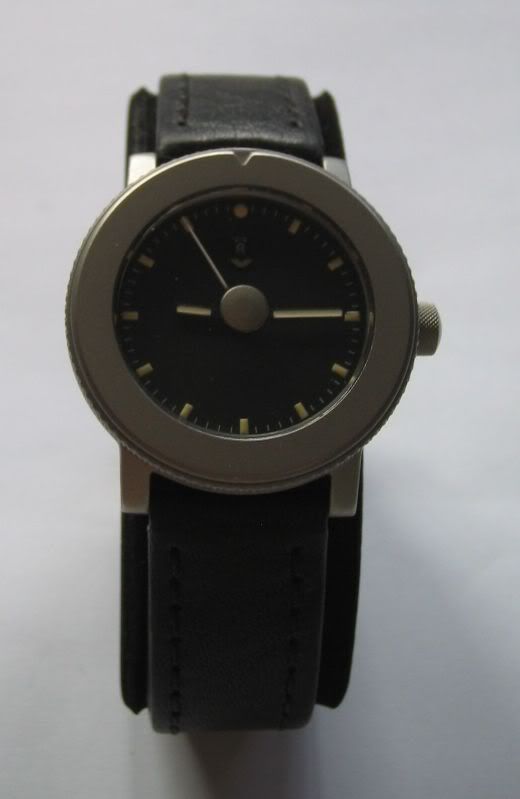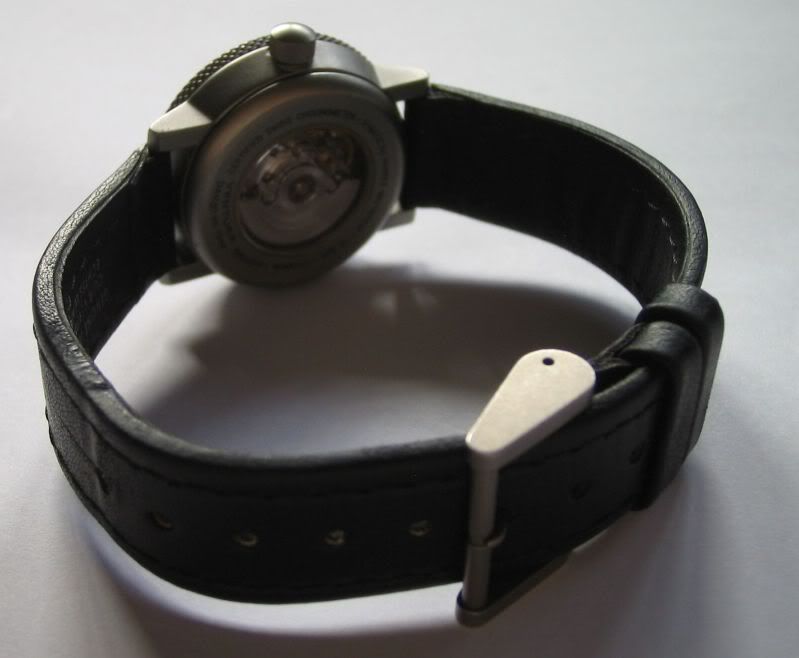 The wife's long sight was too bad for the cute little miss v-matic... the face was too small for her.... so when i went to check out (and purchase a Sigma) they had a lovely Titanox Ego... good for men or women.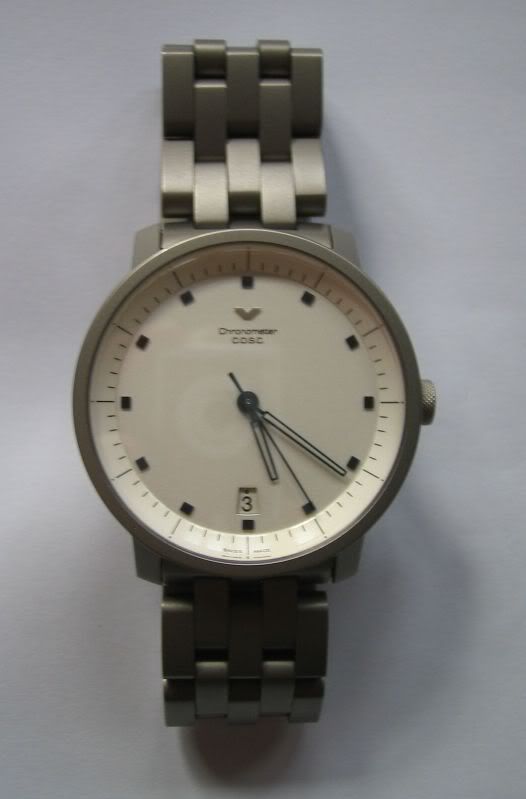 I really should focus better.....
On the one hand, i feel it's a shame Ventura don't produce any more analogue watches, but on the other my beloved V-matic is now sure to be a future classic...
That's the Ventura mechanicals... i'll post some of the digital ones i have later - i need to get the miss V you can see below (black wire bracelet) on the wife's arm for a pic to better show it off... it's fab.