Techno Mage
Posts: 564
Joined: 05 Feb 2007, 17:58
Location: VANCOUVER, B.C.
24 Jul 2007, 03:48
Well, I don't do this for a living, and doing it for someone else is always a bit un-nerving, after all, what if it all goes back together and the module doesn't work, or the alarm doesn't beep. As a hobbyist it is alot to swallow when things don't turn out.
In this case after all was finished and restored the alarm failed to work. So a complete dis-assembly in a well grounded area of the house including me! all the circuits were cleaned with contact cleaner and a fibreglass brush. With fingers crossed and the watch re-re-assembled it works in all functions including the alarm:
So here's what I did with permission to post from Lloyd, after all it is his watch:
Bezel:
scratches removed
pits removed
polished to mirror shine
Main bezel/back:
scratches removed.
pits removed.
brushed and polished finish applied as per factory.
Case back:
major wrench tool marks removed.
scratches removed.
pits removed.
circular brush finish applied to case back.
polished outer edge of case back as per factory.
dual case inner threaded rings were polished to facilitate easier removal and tightening.
Gaskets soaked in silicon liquid, cleaned and silicon gasket grease applied.
Circuit:
all contacts cleaned with glass brush.
circuit board cleaned with contact cleaner
Crystal:
removed as was all old epoxy
crystal cleaned and flipped over for re-use with polished side up
edges bevelled.
Keyboard:
cleaned in alcohol until all grime removed.
colon reapplied with dot of white enamel paint (was missing and looked like a decimal.
Strap:
boiled in KOH solution to remove old skin cells and grime.
strap refinished in matching brushed finish.
And here are the pictures with descriptive content: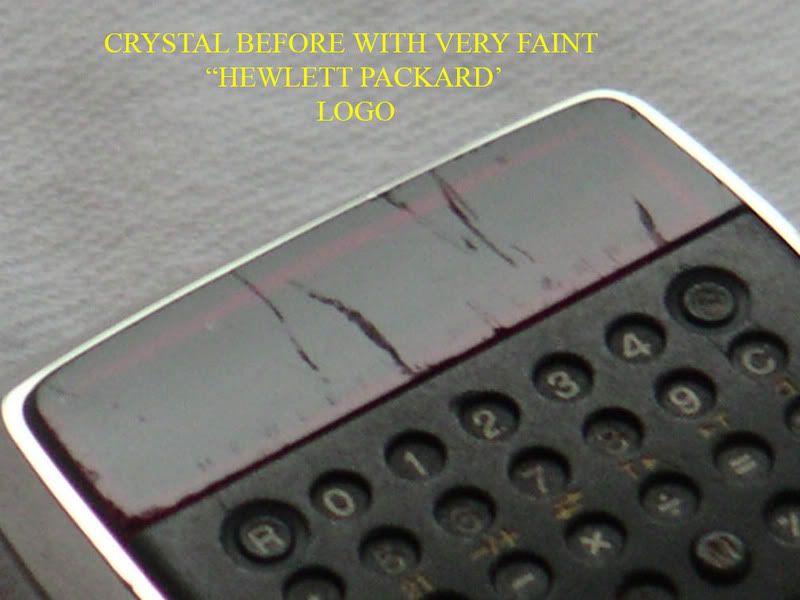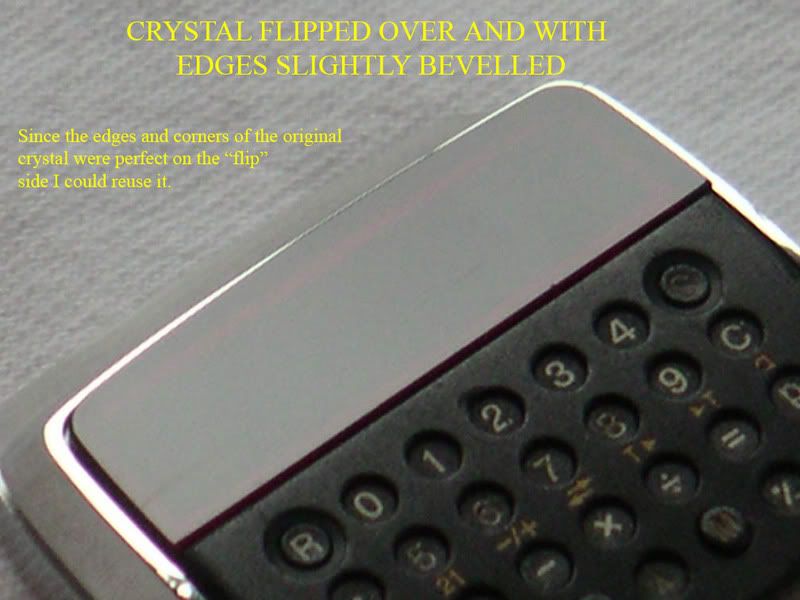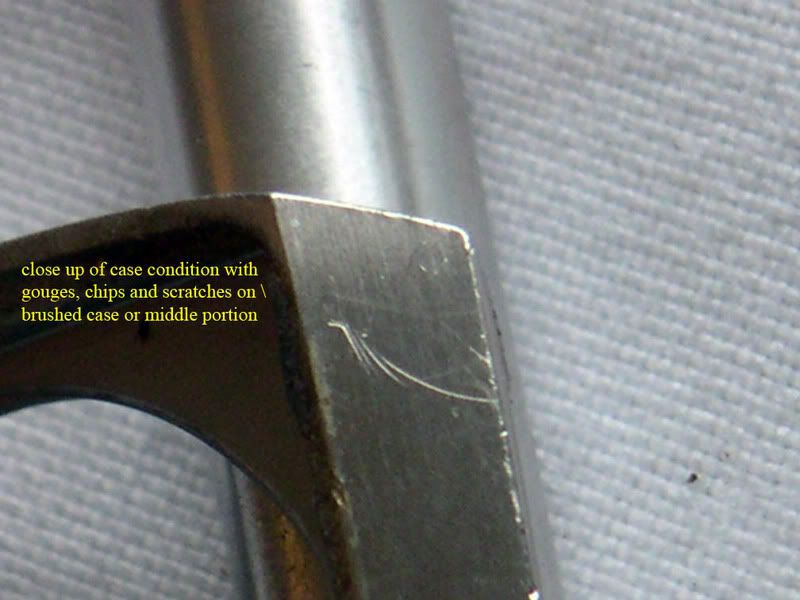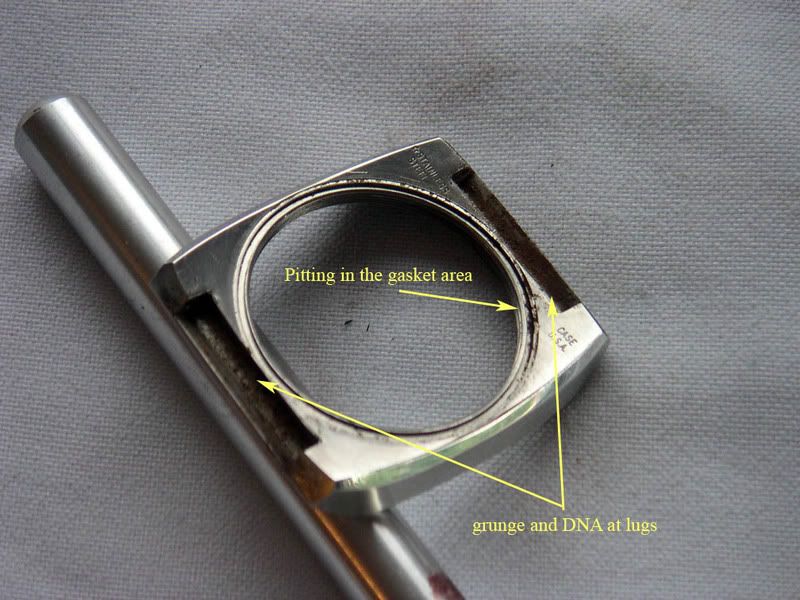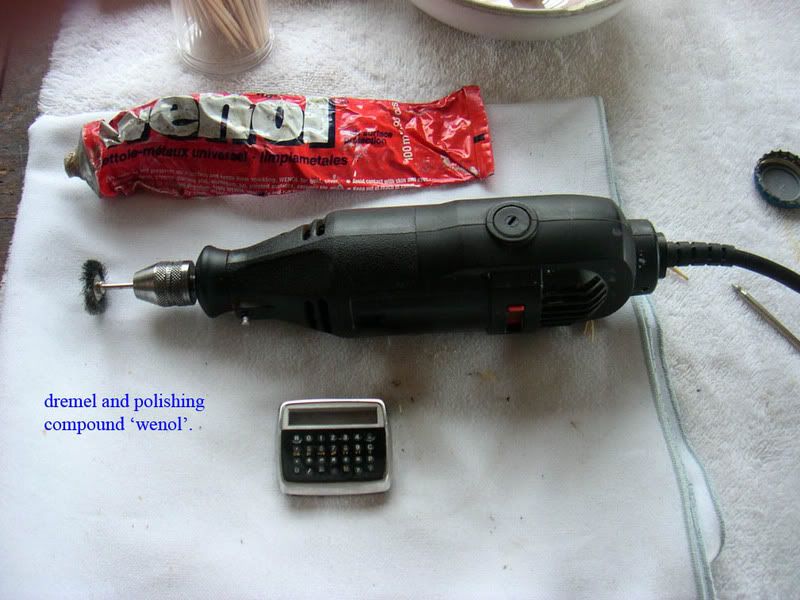 AND NOW THE FINISHED PRODUCT: