Wizard
Posts: 260
Joined: 03 Jun 2015, 17:40
Location: EU
04 May 2017, 21:46
Hi,
I tried to find one of these for some time. Now I have one...
Basically, as one may read on Doensen book - WATCH. History of the modern wrist watch:
"1976 - The first watch with solar cells and LCD is the 'Solar Quartz' by Cristalonic Time Computer GmbH of Munich, Germany, who showed the watch at the Basle Fair in April. "
https://doensen.home.xs4all.nl/n2.html
https://doensen.home.xs4all.nl/fotos/N1a.jpg
As one may see in the photos below (including some copies of adverts from
Basel European Watch, Clock and Jewellery Fair April 24 - May 3, 1976
), this heavily Gold Plated version of the Cristalonic was among the ones presented at the Basel Fair 1976: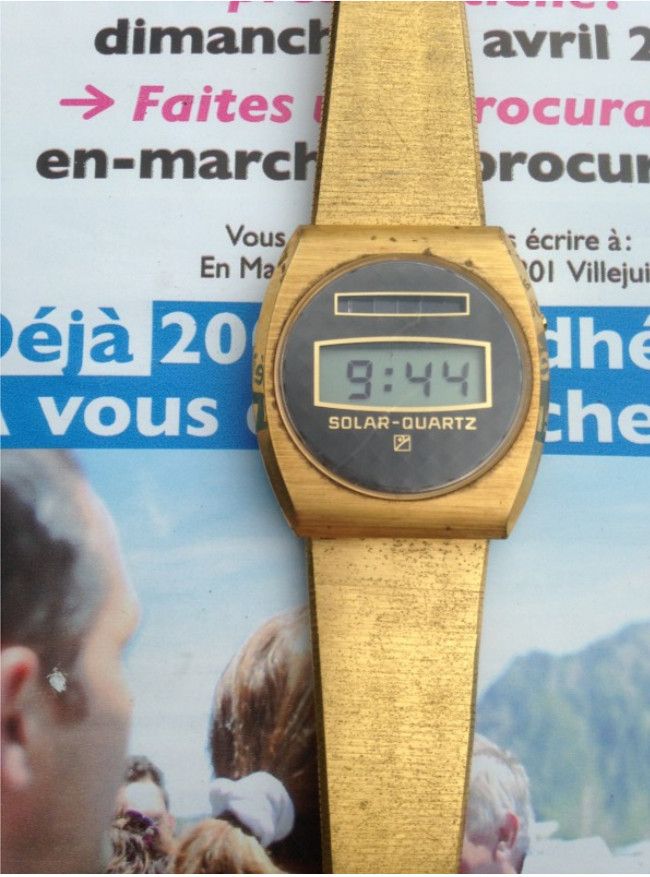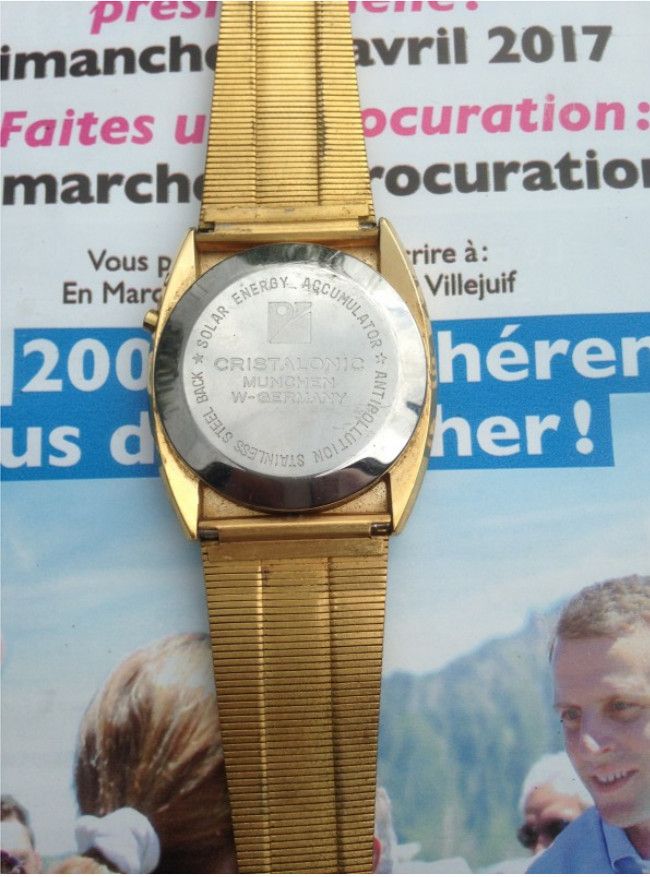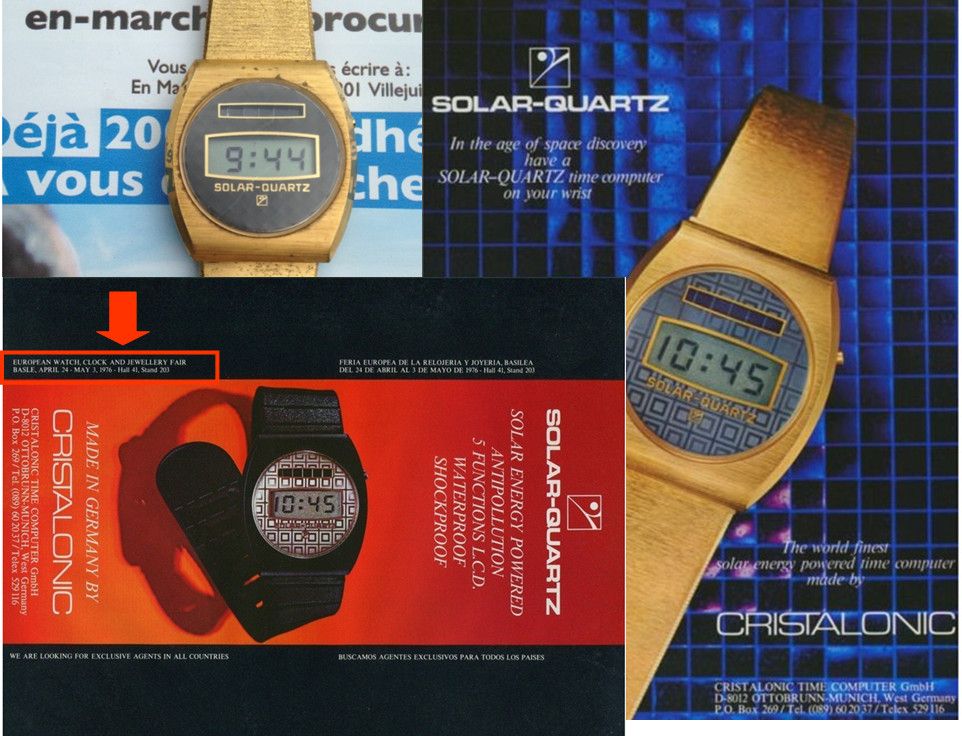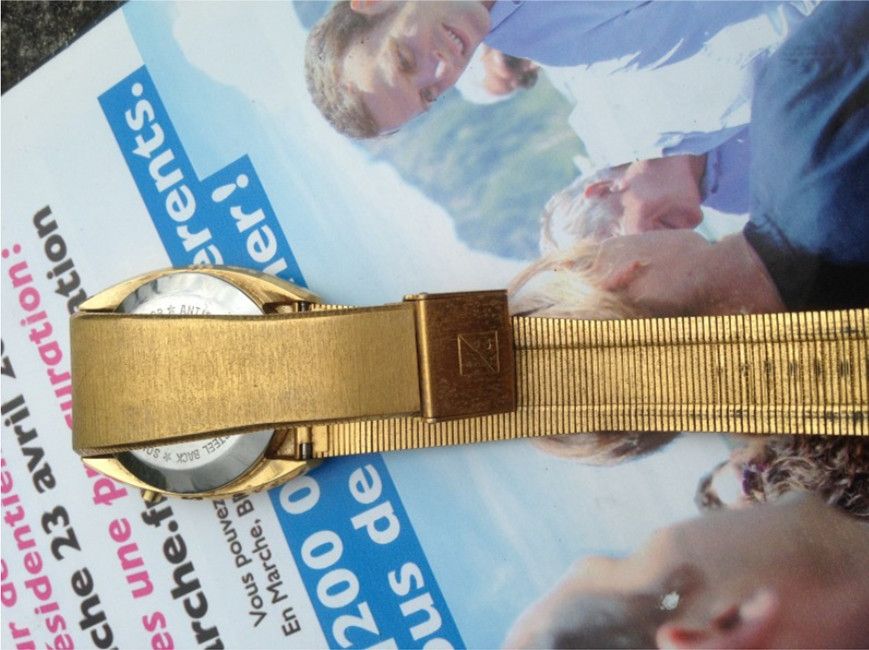 Every watch should have its own story...consequently, a watch collector has to be a good storyteller

:)