Wizard
Posts: 260
Joined: 03 Jun 2015, 17:40
Location: EU
23 Mar 2018, 02:06
Hi,
I am aware about the first series of the talking watches in Digital Watch history, mentioned in Doensen's Book:
https://doensen.home.xs4all.nl/q7.html
But You have to accept that a watch like below one, deserves at least (a very small) review:
Image from
http://whichwatchtoday.blogspot.com/201 ... lking.html
This is the FIRST GENERATION Seiko Robo Air Japanese talking watch

(the first in the Seiko AIRPRO series - cca 1998- watches) - and sporting a Seiko A861 module, derived from early Seiko A860 talking watch module.[/color]
And mine - in the photo below - is the almost "mythical" BLACK ROBOAIR (please try to find another BLACK one on Google!!!)
, but - as most of the present day Seiko's ROBOAIR/AIRPRO watches - it came with a NOT FUNCTIONAL "AIR PUMP" !!!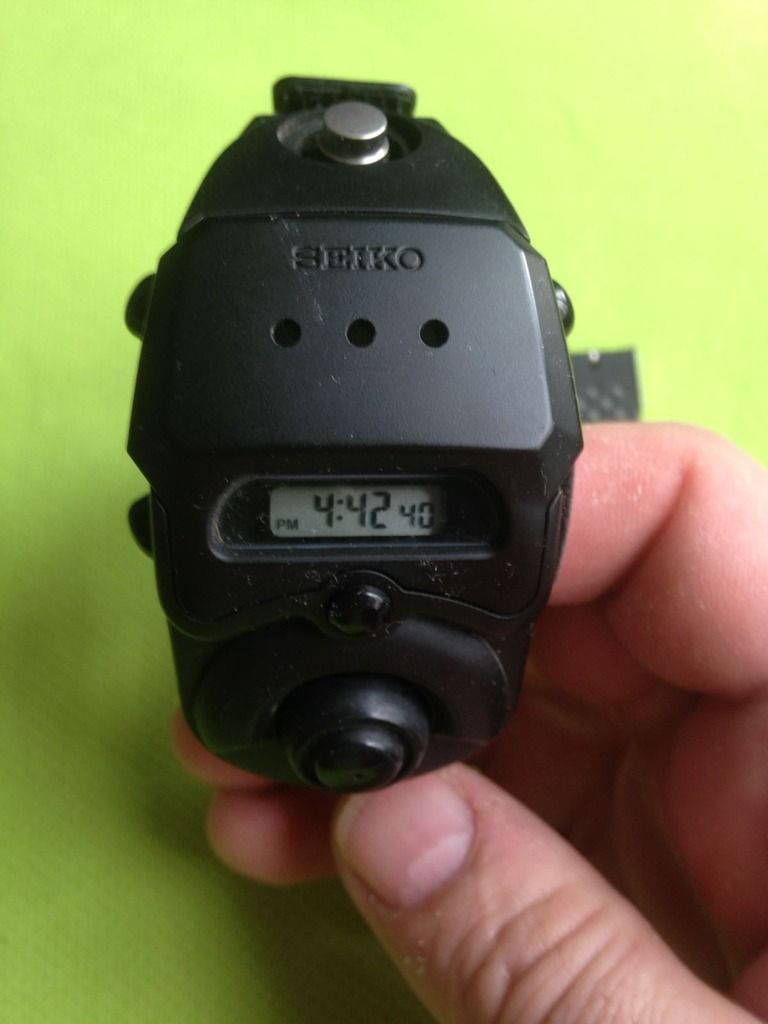 One may read more about this watches:
http://seikoandspoon.blogspot.com/2007/09/very-rare-seiko-airpro-talking-watch.html
http://whichwatchtoday.blogspot.com/2012/02/seiko-airpro-robo-air-a361-talking.html
Please let me know if You want more info or
You really have a broken ONE to provide me some spares, because I really like its talk in JAPANESE LANGUAGE, and I may want its PUMP restored!!!
...
Regards,
Every watch should have its own story...consequently, a watch collector has to be a good storyteller

:)