04 Feb 2013, 02:41
Hi Guys,
I just received the Marcel LED watch that I won in the design competition. Thanks a lot, it looks great!
I took the time to take a picture of my limited watch collection: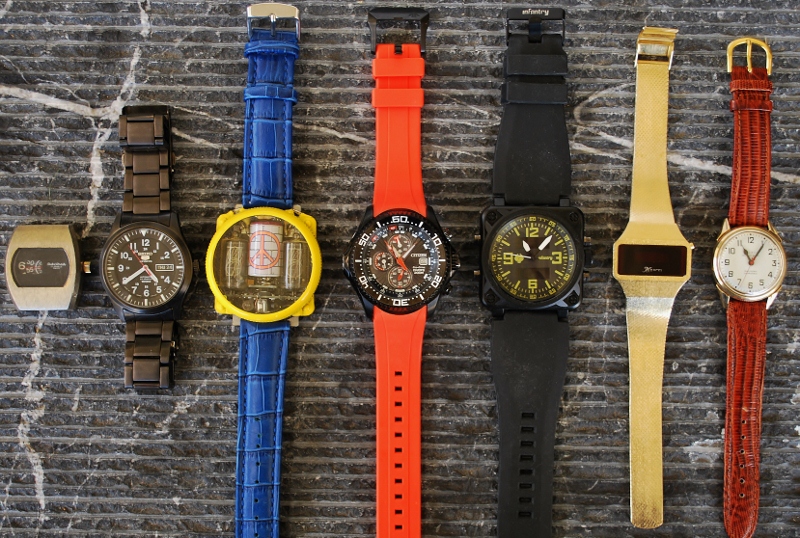 From left to right:
Andre Rivalle jump hour
Seiko 5 automatic
Kopriso Nixie Watch
Citizen ECO drive
Infantry analog hands and digital LCD
Marcel LED
Bulova tuning fork
Wish I could have added the Phosphor touch but I haven't received it yet.
Michel