Techie
Posts: 147
Joined: 08 Jun 2015, 16:23
Location: Moscow, Russia
19 Aug 2021, 02:53
The module came rusty with lost LED indicators.
I cleaned up the board of rust and defected indicator
Then soldered contacts, put on plastic base. It is ready to glue in new indicators
All digits are glued in with silver epoxy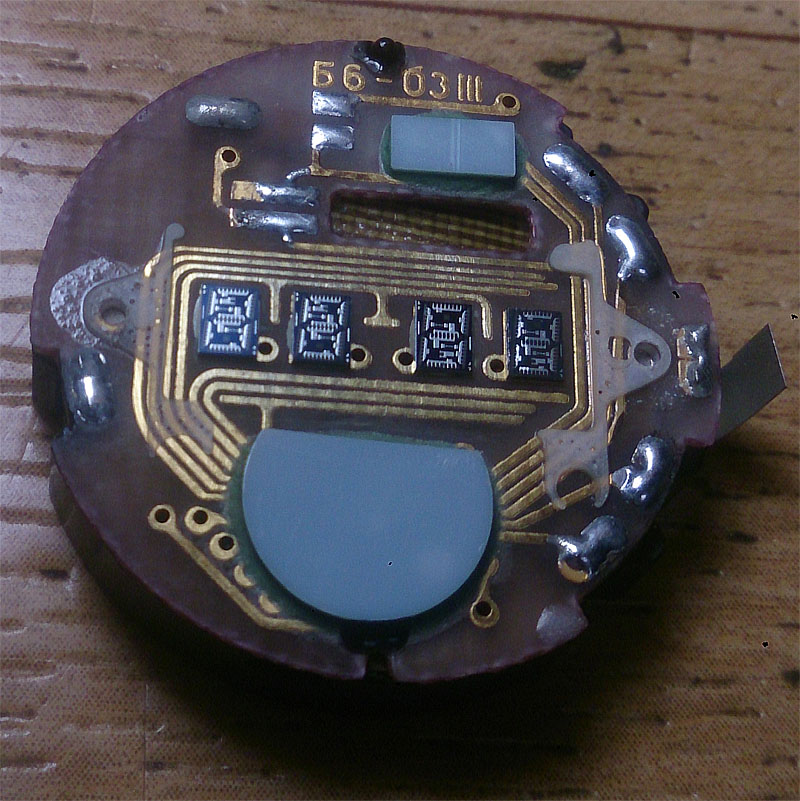 The right digit is wire bonded
All digits are wire bonded
Added capacitor, quartz, lens for digits
The proof of the pudding is in the eating...