Techie
Posts: 157
Joined: 08 Jun 2015, 16:23
Location: Moscow, Russia
25 Dec 2021, 15:42
A few years ago among watch parts I found parts of pocket watch and assemled them together into dummy watch. It is not ready case - there's no plating. I do not even know - it should be GP or chrome plated. The dial should be decorated with piece of semi-precious stone. I got info from ex worker, he told me, that mabe half of dozen of these watches was produced for presents. Also he mentioned, that it was built on standard module with small changes.
So I decided to make my own module, inspired by my knowledge of other watches for presents.
The watch is dedicated to the jubily of Perer the Great monument installation (Bronze Horseman). Sculptor Etienne Maurice Falkonet. So I guess it planned to produce in 1978.
I took a plastic ring cut with lazer by my draft.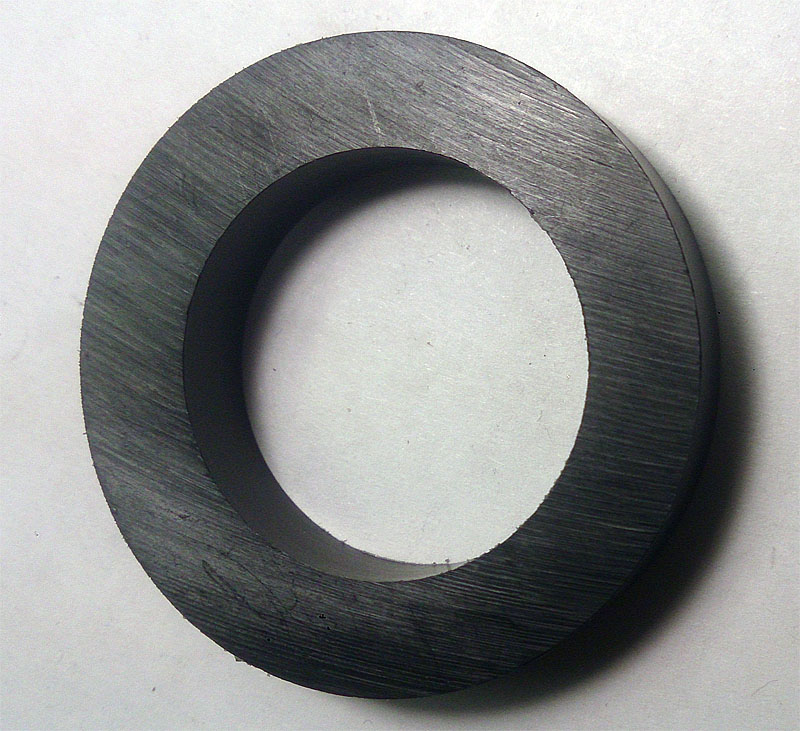 Then I've made turning and milling works for best module accomodation. But made a small mistake in calculations - digits are not in the center of window - a bit lower.
So I decided to make my own module for this exact case. I took a blank ceramic plate, glued in digits as high as possible. For now digits are in right position.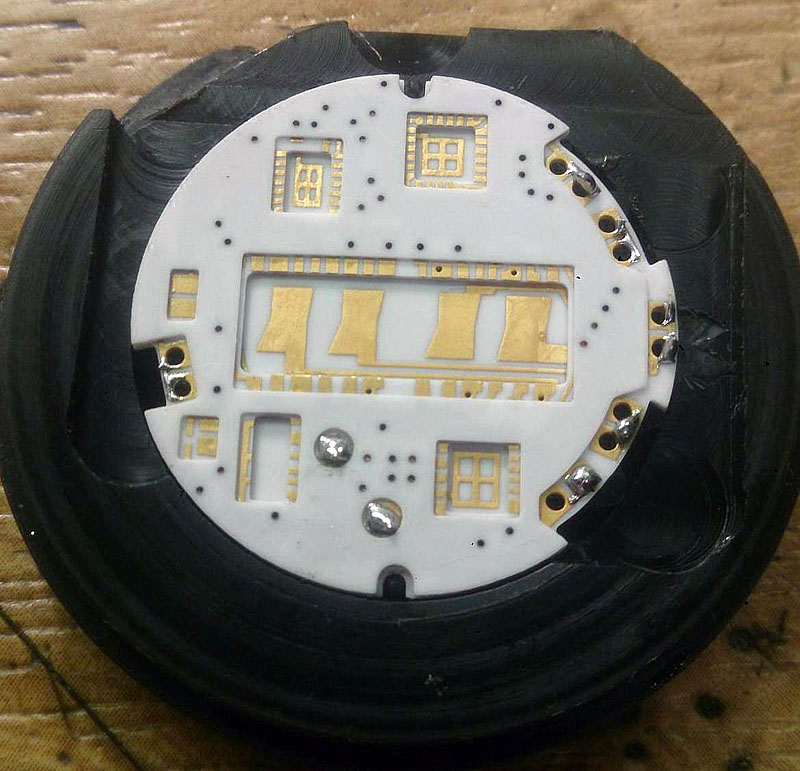 I glued in other stuff, bonded it with aluminium wire, glued in caps on wells, block of lens. Then made contact board for buttons and screwed it in to my plastic ring, conneced module and board with wires.
Case back view
When you push a button to open the upper cover - the watch indicates time. I like to transform dummy watch into real one :)
The proof of the pudding is in the eating...