Techie
Posts: 127
Joined: 08 Jun 2015, 16:23
Location: Moscow, Russia
18 Jan 2016, 23:21
There's a quite rare watch, based on the experimental module, with diameter 26 mm, looks a bit common to 2651 - mass LED module, produced in USSR, but with no two buttons. Three other buttons are on their own places. When you choose the month the one more digit is displayed before months - from 0 to 3 - means years with leap year.
I compared it with mass gold plated Elektronika 1, produced in November 1976:
display allows to show letters (9 elements instead of common 7)
Compared with Gents model, based on 3051 module
The pics of module:
there are no inscriptions and serials - ceramic plate is fixed on the plastic base. According to cylindric quartz popular in USSR in the mid of 80-s I can suppose that this watch from the mid of 80s.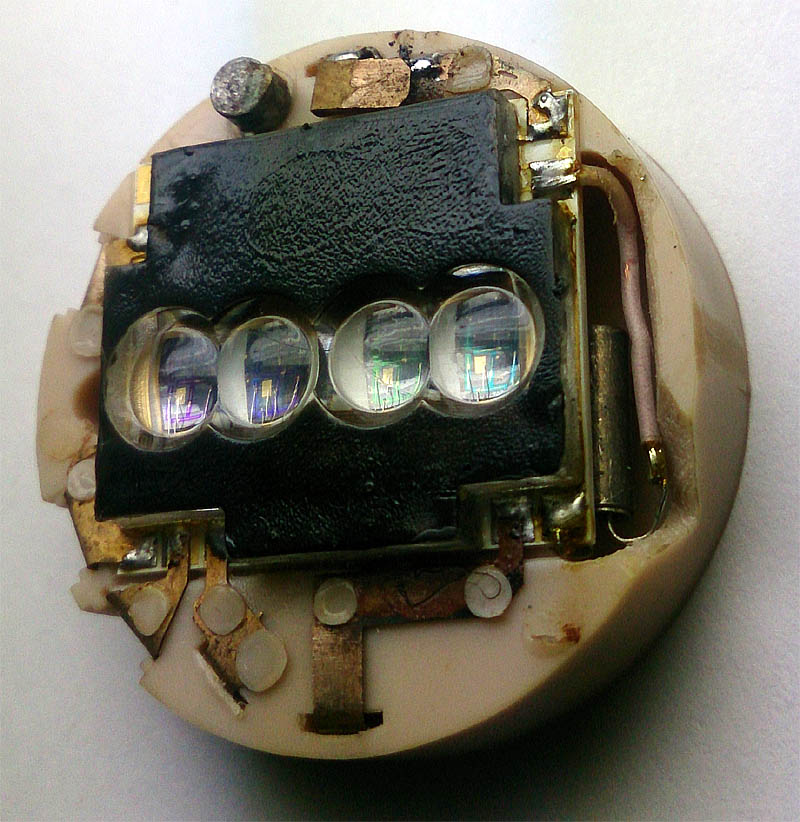 Here's a pic of ordinary ceramic 2651
Last edited by
Andrew Babanin
on 17 Nov 2019, 00:55, edited 1 time in total.
The proof of the pudding is in the eating...